GBP has another push higher as wage inflation puts pressure on BoE for further hikes, but major technical resistance may force a near-term pullback.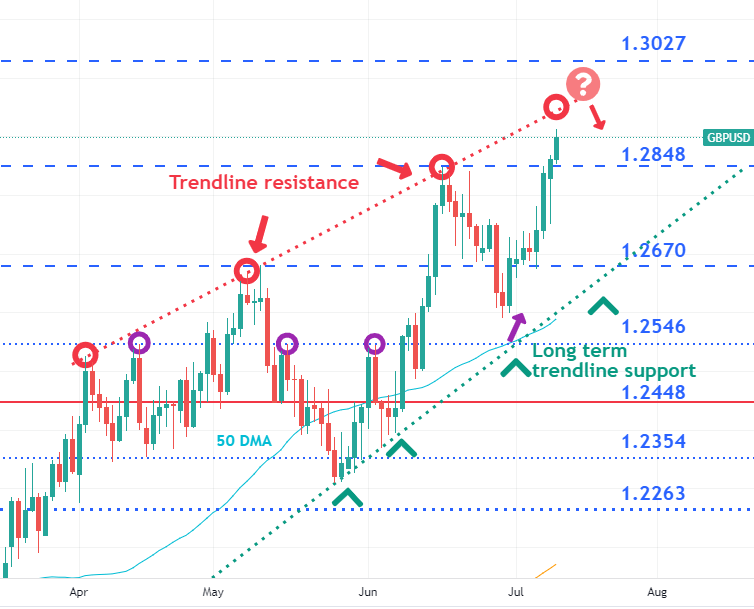 Clear uptrend (series of higher highs and higher lows) underpinned by robust trendline support.

However, price action is approaching trendline resistance (red line and annotated above). A test of this trendline would be around 1.2940. A test here may induce a near-term retracement, within the context of the long-term uptrend.

GBP 'pop' this morning predicated on yet more wage inflation, which implies a need for an ongoing hawkish stance from the Bank of England…. However, of late, that has also been a sterling negative (as seen after the 0.5% hike on June 22nd!).

GBPUSD RHS may well get 1.2670 again if the retracement is seen.
Receive weekly currency market insights delivered to your inbox every Monday by registering for the FX Majors.