The Argentex Academy, in partnership with The Social Mobility Foundation, offers university students the opportunity to gain an overview of the finance industry by coupling in-depth perspectives from Argentex's currency risk experts with practical hands-on work experience.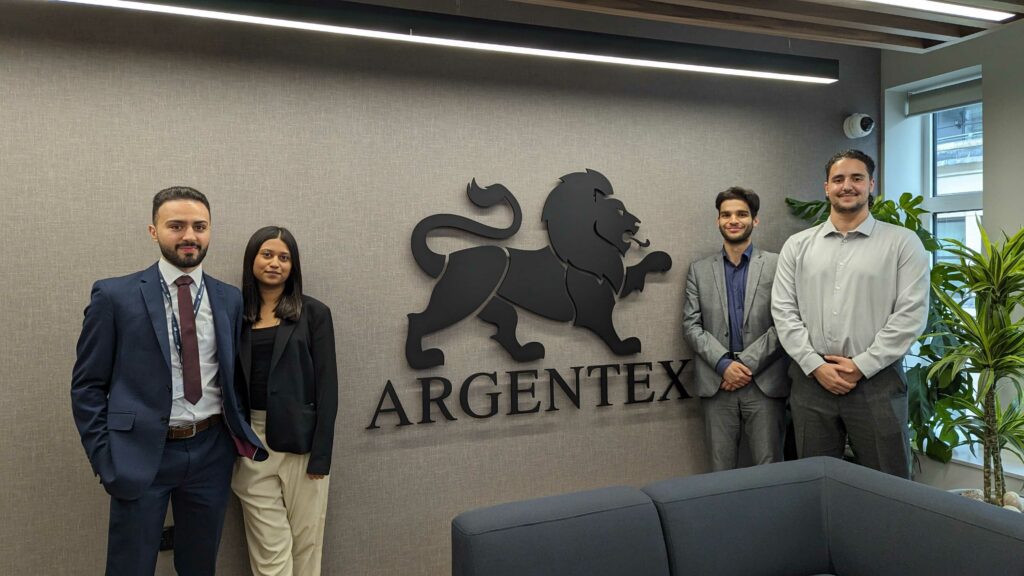 In this article, the 2023 Argentex Academy students explore how the programme helped them better understand the industry, overcome challenges to growth and the value of collaboration.
The Argentex Academy is a brilliant opportunity that captivated us from the start. The allure of expanding our finance skills, coupled with the chance to work closely with industry experts and gain hands-on experience will be forever valuable.
Gaining a 360° perspective of front and back-office operations
The 360° outlook of the business was extremely comprehensive and enlightening. The programme covered almost all aspects of Argentex's business, from sales to marketing, C-suite leadership, technology, market analysis and more.
A typical day would consist of listening to the daily updates about markets and then we would go off to either be on the phones, attending a sales training session or asking questions about how to thrive in sales.
Argentex Academy student
The Argentex Academy provided us with an opportunity to investigate international markets from a corporate perspective. Each day presented unique challenges and experiences, ranging from engaging conversations with the Chief Financial Officers of various companies to meticulously handling compliance matters. We truly gained an appreciation for all departments in Argentex including IT, Setttlements and Marketing. We were supported every step of the way and our feedback was taken on board as promptly as possible to make us feel valued as students within the firm. We have gained so much confidence in our knowledge of financial markets and honed our abilities to communicate with highly reputable professionals within their field.
The main challenge I had was on the phone as live calling was a much different experience than our practice sessions as we had to think on the spot. Nevertheless, it taught me how to have thick skin, be resilient and persevere, which ultimately helped me improve my script and approach.
Argentex Academy student
Learning from top professionals in the industry
Despite being at various stages of our studies or careers, we were able to work collectively and learn from one another. We were able to assist each other through our projects whilst harbouring a fun working environment.
We can all confidently say that we will leave this academy having learnt from some of the best people in the industry, taking away invaluable skills to assist us in our future endeavours.
For further information about the Argentex Academy and the Social Mobility Foundation, please contact us on connect@argentex.com.